Hey folks... you asked for it, and now it's getting quite a bit closer. Here's a screenshot of WordBuilder running under mono and using the GTK UI library.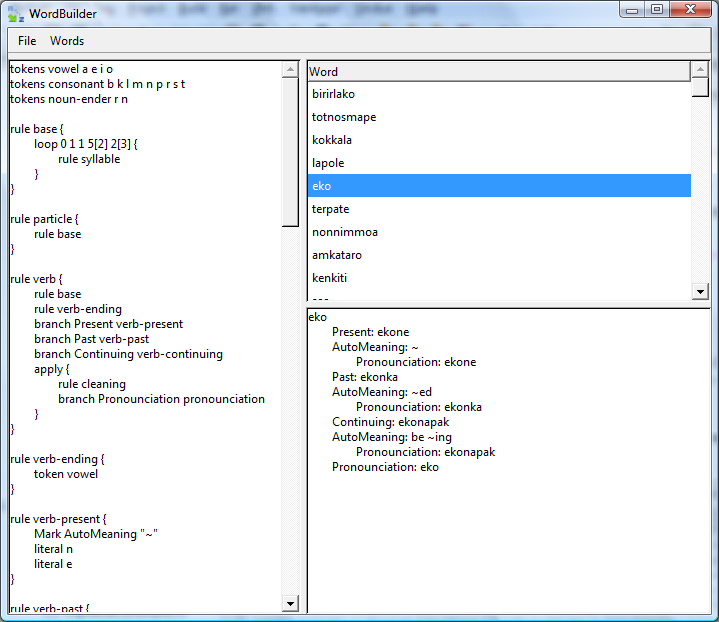 I hope to be able to package something up for you soon. Until then, source code is available at
GitHub
- you'll want to work with the monowordbuilder solution. I'll have to figure out how to clean up that github thingie as well.
Anyhow, next thing I'm going to work on is export functionality. Since the current incarnation is a word generator only and doesn't have its own dictionary, I figured one option was to output something that faiuwle's Conlang Dictionary would eat.
Any other suggestions for formats that would be nice?