Helo fellow conworlders! My name is P. Rabbit Yenkov. You should call me "Miss Yenkov" or "Rabbit" until we're more familiar


I am a time traveler from the year 2176, or 8эп. I am here to ensure that our presence over the next six months creates timeline forking. When we have forked to about 15% I will tell you more about why we're here.

In the meantime, ask lots of questions about your future, or my time! Many things have changed; other things are much the same as they have been for the last ten years for you, only the jokes have been running so long they've become part of the culture.

For example, I have been male for at least 30 years, yet my title is "Miss". The first generation who grew up with rapid gender-changing technology (known as GenderBlblBlender) used traditional titles ironically because they had ceased to have meaning. Over time these jokes became the new professional titles.

I'm afraid I can't give you much in terms of math or statistics -- my эпохаский seems to have taken all of that ability. But theory and ideas, I can still do a lot there! For example, here is a synopsis of time travel:




The universe is self-healing. Small divergences from this reality will contribute to unseen probabilities. Large destructive events fail to happen. Everything exists in a feedback loop where the most likely reality of any part of the universe confirms the most likely reality of everything else. Or at least things related causally.

If I came here for only a few days, the universe could repair the changes that my arrival brought within a few years. If I made large changes it might take longer. I have a graph somewhere that shows the relationship between time spent here and the amount of time necessary to self-heal.

The important thing though is that since it's 2015, any time spent over 183 days causes the healing period to go outside the start date of time travel. Any kind of unsolvable paradox will instead cause the timeline to "fork", where it is no longer causally related to the time we come from.

The эпохаский work very hard at fixing these forks, so it is likely that most of what I say here about your future will come true. Minor details are likely to change.

There have been many hundreds of forks over the years, by those who discovered time travel early, those who came from a timeline caused by the Anomaly, and a bunch of people who killed Hitler. (This got so bad that they eventually made him commit suicide so that whole thing in south america/africa didn't happen) These are all being weaved back into our timeline. However there are two that they will not fix.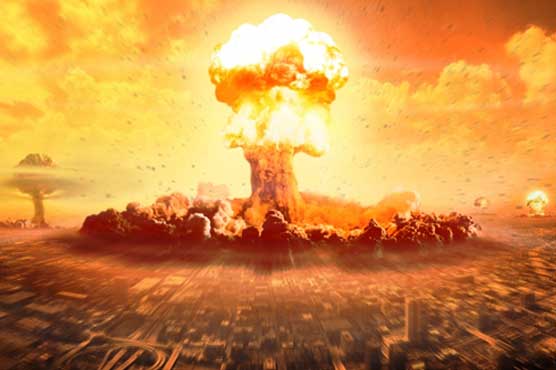 Partial nuclear war is the only event capable of exceeding 100% divergence instantly without causing so much destruction that the probability drops under the manifestation threshhold. From about 1952 to 2001 there were fifteen divergent events where either the United States or Россия was mostly destroyed. Also between 2018 and 2047 there were another five divergent events. I'm sorry to say that the United States was destroyed more frequently (14 to 6).

The universe was able to heal these events into two coherent timelines separate from our own. The one where the united states was destroyed was actually the one that discovered the эпоха, although that happened in our timeline. They were able to contact us and the third timeline some time before it happened, so we were able to prepare far in advance.