The next step is to divide up the continent into regions. I'm doing this mostly by climate, but I'm also allowing for natural borders. The regions aren't 'countries', especially where the land isn't productive enough for states to develop. But there'll be one dominant culture per region.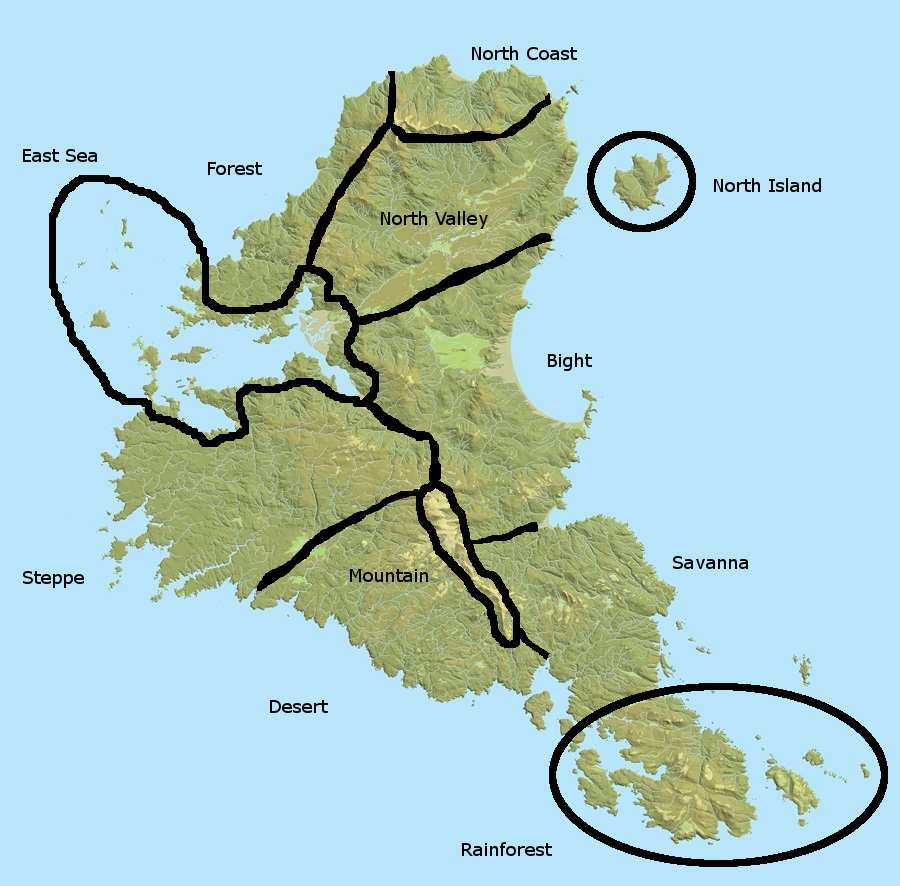 Here's a list of the 11 regions, with a region on Earth roughly the same size and climate.
North Coast - Victoria Island, Canada
Forest - British Columbia, Canada
North Valley - Quebec and Labrador, Canada
North Island - Newfoundland Island, Canada
East Sea - Mediterranean Sea
Bight - Eastern half of the United States
Steppe - Western half of the United States
Desert - Mexico
Mountain - Sierra Madre Oriental, Mexico
Savanna - Florida, Cuba, and Hispaniola
Rainforest - Caribbean Sea
Some of the Earth equivalents are a bit off, especially in the climate. I'm trying to stay in North America to make comparing the sizes easier.